Other Alumni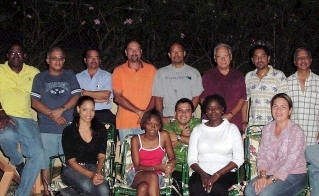 In March 2006, a group of past Saints students currently residing in Antigua and meeting socially decided that they could form an association where they would formally meet once a month at each other's homes for a drink, some old-time camaraderie, and at the same time discuss and implement ideas to support their Alma Mater. The spark came from Robin Shaw, a member of the saints Toronto chapter who had recently moved back to Antigua. Support and Guidance from the Toronto chapter allowed the Association to begin in earnest.

The Antigua chapter started in 2007. Their information is can be found at http://www.antiguasaints.saints.edu.gy/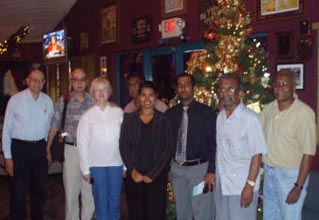 The St. Stanislaus College Alumni Association ‑ Barbados, was founded in 1995.  It provides alumni, and former members of staff and friends of Saints, with an opportunity to assist the College, as well as occasions for them to meet at Social Evenings, Family Fun Days, the Feast Day of St. Stanislaus, and other activities that arise from time to time.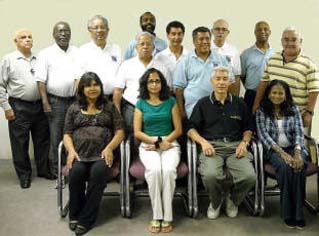 The St. Stanislaus College Alumni Association Toronto was founded in 1993 and is devoted to making St. Stanislaus College the best educational institution in Guyana.

The Association provides financial and other aid to the College to be used for the improvement of the physical environment and the educational facilities;  to support the professional development of the teaching staff with the ultimate goal of creating opportunities for the students to acquire a strong educational foundation that will benefit them throughout their lives.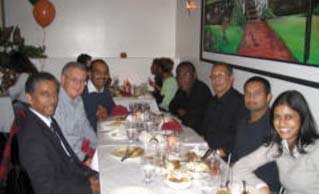 The Saint Stanislaus College of Guyana Alumni Association (New York) Inc. was founded in 2001.
The main purpose of the organization is to offer assistance to our alma mater, while at the same time strengthening the brotherhood and expanding the network of alumni of Saint Stanislaus College.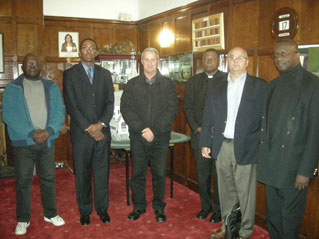 The most recently formed UK group held its inaugural meeting in October 2008 at which a Steering Committee was appointed. The group hopes to contact as many Saints Alumni residing in the UK and Europe as possible and plan activities to meet and support the College. All alumni resident in the UK and Europe are encouraged to contact members of the Steering Committee.