Mark McWatt: Guyanese writer and educator.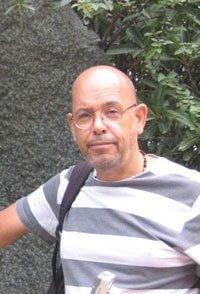 Born in Guyana, McWatt studied at the University of Toronto and Leeds University, where he completed a Ph.D. He currently heads the English Department at the University of the West Indies, Cave Hill campus, Barbados.

McWatt has published two collections of poetry, the second of which, The Language of Eldorado (1994), was awarded the Guyana Prize. Suspended Sentences (2005), his first work of fiction, was the winner of a Commonwealth Writers' Prize in 2006.


Read full Biography at Wikipedia
Source: Wikipedia