Dana Holding Corporation Names James E. Sweetnam President & Chief Executive Officer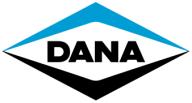 TOLEDO, Ohio, May 27 /PRNewswire-FirstCall/ -- Dana Holding Corporation (NYSE: DAN) today announced that James E. Sweetnam, 56, has been named president and chief executive officer, and will be appointed to the Dana Board of Directors. Sweetnam comes to Dana after more than 11 years at Eaton Corporation (NYSE: ETN), where he most recently served as president of the company's global Truck Group.
In conjunction with the appointment of Sweetnam as president and CEO, Dana announced that John Devine, who most recently served as chairman and CEO, will continue as executive chairman moving forward.
"We are very excited that Jim has decided to join the Dana leadership team," Devine said. "He has a tremendous track record of success internationally. His deep knowledge of our business, especially the commercial vehicle segment, will ensure a brief and smooth transition for him. I look forward to working with Jim to address the challenges and opportunities in our business today."
"Dana has an impressive array of global customer relationships, solid product and market diversity, and a wonderful base of talented employees," Sweetnam said. "I look forward to working with the people of Dana to lead the company's growth and resurgence."
At Eaton, a global $15.4 billion diversified industrial manufacturer, Sweetnam led the company's $2.3 billion truck business, which manufactures, markets, and sells transmissions, clutches, and drivetrain systems to global truck OEMs. He joined Eaton in 1997 as vice president and general manager of the company's Heavy-Duty Transmission Division, Truck. In 2000, Sweetnam was named vice president, Operations, Heavy-Duty Transmission Clutch and Aftermarket, Truck. From 2001 to 2008, he served as senior vice president and president, Truck Group.
Prior to joining Eaton, Sweetnam spent 10 years at Cummins Engine Company where he served in a variety of significant roles, including president of Cummins Electronics Company and group managing director of Holset Engineering Co., Ltd., Cummins' U.K.-based global turbo charger business. From 1977 to 1985, Sweetnam served in a variety of managerial roles for Canadian Liquid Air Ltd. in Montreal, Quebec, and Calgary, Alberta. From 1975 to 1977, he served as a construction engineer and product and operations engineer with Air Products & Chemicals in Allentown, Pa., and Sao Paulo, Brazil. He began his career as a civil engineer at Olko Engineering in New York, N.Y.
Sweetnam earned a Bachelor of Science degree in applied science and engineering from the U.S. Military Academy at West Point and an MBA degree from Harvard University. He is a board member of The Lubrizol Corporation, a specialty chemical company based in Wickliffe, Ohio, and the board of trustees for ideastream, a public service multi-media organization based in Cleveland, Ohio.
About Dana Holding Corporation
Dana is a world leader in the supply of axles; driveshafts; and structural, sealing, and thermal-management products; as well as genuine service parts. The company's customer base includes virtually every major vehicle manufacturer in the global automotive, commercial vehicle, and off-highway markets. Based in Toledo, Ohio, the company employs approximately 24,000 people in 26 countries and reported 2008 sales of $8.1 billion. For more information, please visit: www.dana.com.


Source: prnewswire.com